Vinny Thin Chin – the Long Island Legend
This is who the fuck I am, Vinny Thin Chin, the Long Island Legend. For anyone that lives under a fuckin rock or is a herb ass losa. My name is Vincenzo "The Chin" Ferraro and I'm a Legend on Long Island. Why? Because of who knows me, what I've done, who I've done, who I've fought, where I've partied, AND I'm still alive to do it all over again next weekend. If your from Long Island and don't know me your fuckin BEEEEEEEAT!
I was born in Bensonhurst, Brooklyn then moved to Howard Beach, Queens, then to Massapequa, Long Island by the time I was 5 or 6. Ladies, Im whatever age you want me to be. Alot of fuckin people tried to "Big Boy" me when I was growing up. I tried to be nice, but that's when I learned quick, nice guys finish last…..get their lunch money stolen first…..get their ass kicked second……have to sit in the front of the bus with the super dork losas and get no attention from bitches read more.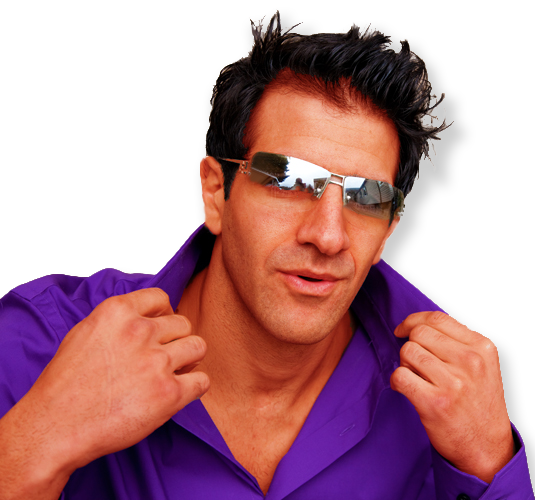 They fuckin luv Vinny Thin Chin, the Long Island Legend!!!
"Before Snooki and The Situation ever fist-pumped their way into our hearts, there was Long Island Legend Vinny the Chin. Back in 2008, a year before Jersey Shore premiered on MTV, filmmakers Keith Orpheus and Mike Allen were contacted to produce a reality show about the "stereotypical New York/New Jersey guido," which is where they met the infamous Vinny the Chin. His crazytown audition interview for the proposed series went viral, so the idea for a reality show was scrapped (whoops!) to focus on a documentary centering on Vinny.
And what a documentary it is. Vinny the Chin:The Long Island Legend, which is now streaming on Prime Video, makes the cast of the Jersey Shore seem absolutely subtle by comparison.
The film follows Vinny as he prepares — for months, mind you — to attend the most important event of the year: the Memorial Day Weekend party scene in the Hamptons. Amidst the all-you-can-eat cinematic buffet of sex, drugs, and steroids, we get to know the character of Vinny." – Josh Sorokach